Conjunto Guantánamo - Sizzling Ambassadors of Cuban Folklore℠ - have arrived with a freshly interpreted, classic Afro-Cuban sound. Lively percussion, pounding syncopated bass lines, brazenly exotic trumpet melodies, uninhibited improvisation and the sultry, sexy, dynamic lead vocal of Pepito Gomez positively scorch in a variety of vintage and original compositions. Conjunto Guantánamo unite the precision and cadence of traditional Afro-Cuban music with the raw energy and edge of New York City's unique nightlife. Conjunto Guantánamo brings you the origins and essence of what music lovers today mostly know as Salsa.
Having released their well-received debut EP '…Oye Como Suenan' in 2011 and a fun Christmas themed Double-Single '¡Las Navidades! con el Conjunto Guantánamo in 2015, CG have just released the first single off their highly anticipated upcoming album (Out Now/Nganga Records). The single titled 'Cuchillo para la Piña Cubana' draws the listener in with one new fresh rhythmic passage after another, before exploding into a full-on, high-energy Cuban dance number with all the strength and driving beat of a steady locomotive.

Order your copy just click here
Conjunto Guantánamo's soulful sound is layered with authentic Cuban swing and sophisticated influences like "El Barbaro" Benny More, Arsenio Rodriguez, Roberto Faz, and Miguelito Cuní. Playing authentic traditional Afro-Cuban rhythms like Son Montuno, Cha-Cha-Cha, Mambo, and Rumba with contemporary energy, their performances sometimes transition into extended experimental descargas -- a type of Afro-Cuban improvisational jam session -- using musical motifs straight from the streets of Havana and Matanzas, combined with the very spirit of New York City. The band inspires thousands of New Yorkers and international fans alike to swivel their hips in the name of Latin passion.
Since Conjunto Guantánamo was founded in 2003, they've been highly visible on the NYC nightlife scene, performing concerts at festivals, dance parties, events and venues as diverse as
North Carolina Folk Festival
Richmond Folk Festival
Lowell Folk Festival
Lincoln Center's Boro-Linc: La Casita
Louis Armstrong House Museum's What a Wonderful World 50th Anniversary Festival
Flushing Town Hall
The Museum of Modern Art
The Gantries summer series
Performance at Langston Hughes Auditorium
The Schomberg Center, First Fridays - Afro Cuban edition
Having released their debut EP "…Oye Como Suenan' in 2011, Conjunto Guantánamo have had several recent releases from their forthcoming album. the singles 'Cuchillo para la Piña Cubana' and 'Mamaita no Quiere' were both released earlier in 2019 and the third single 'El Son Convidando' is scheduled for release on November 29, 2019.
The band have also recently enjoyed the support of NPR, WPKN, WFMU, and WVST in the U.S and Celtica Radio in the U.K. and was recently ranked  Number 6 on ReverbNation's Latin Music category for their previous single 'Y Yo Ganga'.
Founder Ulises Beato (director, conga, vocals) along with José Pepito Gomez (vocals, guitar, tres), Carlos Mena (bass, vocals), Ittetsu Nasuda (piano), Oscar Oñoz (trumpet), and Hector Torres (bongo, vocals) are the celebrated musicians who create this unique sound. You can find Conjunto Guantánamo at select venues around New York City and the Tri-State area just about every week, just check their show calendar on their Official Home Page.
Also see: A Brief History of Conjunto Guantanamo
Conjunto Guantanamo uses LP Percussion and Remo drumheads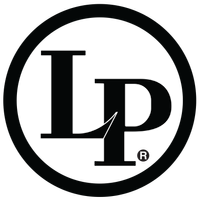 ---
José "Pepito" Gomez - lead vocals, guitar, trés
"…Pepito Gomez is one of the best voices of Cuba Today…"
– Omara Portuondo, singer of Buena Vista Social Club
José "Pepito" Gomez was born in 1971, in the small town of Florida in Cuba's Camagüey province from where, in 1993 he emerged to become the lead singer of Maravilla de Florida, a band boasting over five decades worth of rich musical tradition and several national numbers one hits in Cuba. It was as a member of Maravilla de Florida that Pepito's future as one of Cuba's top vocalists began to take shape.
Pepito Gomez moved to Havana in 1994. There he met Enrique Alvarez, the director of La Charanga Latina. Alvarez asked Pepito to join his band and with them, he played several successful European and North American tours. After his stint with La Charanga Latina, Pepito explored a few solo projects and participated in some others such as Colé – Colé and Azúcar Negra, the latter eventually took him on tour to New York City's Lincoln Center in 1999. Pepito was also honored to tour with the late great Compay Segundo of Buena Vista Social Club fame and has had the opportunity to share the stage with such superstars as Omara Portuondo, also of BVSC, salsa world superstars, Gilberto Santarosa and Cheo Feliciano and a slew of other world-famous orchestras and singers. 
A big break came for Pepito Gomez when he was invited to join Habana Ensemble, a group consisting of members of Irakere, one of the most internationally important and influential of the contemporary Afro-Cuban jazz bands within Cuba. This represented a new challenge in his career as he found himself training at the highest level of Cuban musicianship. This motivated Gomez to continue polishing his musical skills. It was during this time that he met one of the most important figures in contemporary Cuban music: César "Pupy" Pedroso. Pupy Pedroso was then the pianist, composer, and along with Juan Formel, co-founder of one of the most currently popular Cuban music groups in the world, Los Van Van who enjoy a history spanning four decades at the top of the international Cuban music scene.
At the time, Pedroso was planning a solo project that would later turn out to be one of Cuba's top new timba bands - Pupy y Los Que Son Son. Pepito was brought on as the band's new lead singer making him one of this seminal band's founding members. With Pupy y Los Que Son Son, Pepito had the opportunity to travel all over the world and present his music in some of the most prestigious international venues. He stayed on with the band as lead vocalist and composer until his migration to the United States in 2009.
Since arriving in New York City, Pepito has also taken part in several solo projects and even spent a two-year stint in Puerto Rico where he collaborated with the late José Lugo on various recording projects there. Around 2013, Pepito returned to NYC from Puerto Rico and continued to work with CG as well as pursue several new solo projects. Most notably his solo release and subsequent tour in 2018 of the self-titled album Oquesta Akokan.
Around 2009, soon after reaching the US, Pepito met Ulises who needed a new singer for Conjunto Guantanamo. After working together a couple of times, Pepito was brought on as lead singer and he and Ulises cemented a friendship and working relationship that flourishes to this day. In the decade since the two have played hundreds of performances and are set to release their third recorded production together, a full LP album entitled "Moviendo los Caracoles" (fourthcoming on Nganga Records).
---
Ulises Beato - Director, conga, and vocals
" ...Ulises Beato is a hero of Cuban music..."
– Master Percussionist Eddie Bobé
Cuban-American Ulises Beato was born in New York City's Washington Heights area in 1966 and relocated with his family to Miami, Florida in early 1973. For the next 21 years, he was raised within the freshly exiled Cuban community that had largely been gathering there since 1960. Early on, Ulises absorbed the traditional Cuban music, culture, and Afro-Cuban religious practices of his parents and extended family, all of whom had come from Havana some years before.
Young Ulises was transfixed the first time he attended a sacred "toque de santos" or "a playing for the saints". Though only eight years old at the time, he remembered the instruments and music he heard and saw for the first time at his godfather's house in the 1970s, with their rustic appearance and a bewildering polyrhythm, unlike anything he'd ever heard. This experience left an indelible mark on Ulises helping shape his musical inclinations throughout his life.
After moving back to New York City in 1992, Ulises discovered a side of Cuban music that he felt had been largely overlooked in Miami. "Back in the early 90s," says Ulises, " I was able to discover a wide variety of Cuban musical recordings around NYC's underground nightlife and on the local radio stations.
"When Buena Vista came out," says Ulises Beato, "it was such a stark contrast to the run of the mill commercial salsa music that was around then. The "salsa" world was alive and well and its roots in Afro-Cuban son were widely acknowledged but everyone was playing their own versions as they went along and they were taking the music further and further away from its original essence."
In 2003, Ulises founded Conjunto Guantánamo, and shortly after this, CG played its first few gigs in the Brooklyn neighborhood of DUMBO where the band formed, solidified, and eventually gelled into what it is today. In the years since Ulises has slowly and steadily steered the ensemble towards notoriety while honing a truly authentic urban son sound allowing a wide audience to enjoy the true essence of this ubiquitously influential genre.
---
Oscar Oñoz "Cinturita" - trumpet
Born in Cuba's Camagüey province in 1965 and a true "sonero" straight from the heart. While growing up in New Jersey in the 70s alongside many of the numerous great Cuban musicians living in exile there, like Luisito Quiñoes, Alfredo "Chocolate" Armenteros (a personal mentor), and Bomberito Zarzuela, Oscar learned the traditional Cuban style of trumpet for which he is best known today.
Throughout his career, Oscar Oñoz has performed with such greats as Cachao, David Oquendo, and Juan Carlos Formell. In 1999, Oscar was honored to record with several members of the acclaimed "Buena Vista Social Club" on the album "Cuban Dreams; A New York Reunion". On the big screen, his trumpet playing has been featured
in Darren Aronofsky's classic "Requiem For a Dream (2000) and in Amauri Gutierrez's landmark documentary on Cuban music "Como Se Formo Una Rumba" (1999). He is a sought-after man-for-hire around the NYC music scene and performs with numerous projects around town.
Since 2009, Oscar has been playing the traditional Cuban music he enjoys and loves best as the lead trumpeter for Conjunto Guantanamo bringing full circle the band's signature sound as a traditional Cuban son ensemble. Look for him on CG's upcoming new release, a full LP album entitled "Moviendo los Caracoles" (fourthcoming on Nganga Records).
---
IIttetsu Nasuda - piano, and vocals
Ittetsu Nasuda was born in Tokyo. He began playing piano at the young age of three, under the direction of his mother, herself a professional pianist and teacher. He continued throughout this time and by the time he turned 19, he became keenly interested in playing improvisational jazz music. He spent several years performing with many talented musicians throughout the Tokyo area.
In 2011, Ittetsu followed his passion for music halfway around the world to Boston where he studied at Berklee College of Music, with Leo Blanco, Bernardo Hernandez, Joanne Brackeen, Rebecca Cline, and Vadim Neselovskyi.
Since 2012, Ittetsu has joined many recordings on A2C Productions in Massachusetts. He has also created a number of original songs, beats, and soundtracks. In 2015 Ittetsu moved to NYC and he is now an active part of the New York City Latin and jazz music scene, performing regularly at various live venues all over the city.
In 2016, Ittetsu joined CG on piano as its newest member diving in headfirst with the band's busy calendar and deep repertoire. Ittetsu is looking forward to his first recording project with the band and has begun recording on CG's upcoming new release "Moviendo los Caracoles" (out Fall 2018 on Nganga Records).
---
Carlos Mena - arranger, bass, and vocals
"…Carlos Mena is a rarely talented and gifted musician…"
– Mathias Rüegg, Directo, Vienna Art Orchestra
Born and raised in Quito-Ecuador, Carlos Mena is a rising star in the New York City Latin music scene. Taking part in numerous different projects involving Afro-Latin, Jazz, Pop, and funk music which make good use of his chameleon-like musical flexibility, impeccable timing, his sense of feeling and harmony, and his strong soloing abilities.
In 2002, he was awarded the Elsy Meyer Scholarship in Zurich Switzerland where he also finished his bachelor's in music and pedagogy at the University of Arts (Hochschule der Kuenste). In 2010 Carlos received his Master's in Music Performance from the Aaron Copland School of Music in New York City studying with Professors: Michael Mossman, Antonio Hart, David Berkman, and Johannes Weidenmueller.
Mr. Mena's musical career has seen performances with many notable artists and shows including, Mayito Rivera (former singer for Los Van Van), Willie Colón, Pedrito Martinez, Michael Mossman, Julio Barreto (drummer for Gonzalo Rubalcaba), Amik Guerra (trumpeter for Horacio "el Negro" Hernandez), the Youth Symphonic Orchestra of Zurich, and the hit musical "Saturday Night Fever" in Switzerland and Germany to name just a few. 
Carlos joined Conjunto Guantanamo in 2010 as the bass player and vocalist, and presently he is also the musical arranger for the band. His bass rhythms have been the band's backbone and musical engine ever since. As a backup singer, his vocal character lends an undeniable quality to the luxurious backup harmonies of the band. At the moment, apart from touring live and producing new studio releases with CG.
Carlos is also working on a new solo project which will use jazz, hip hop, and Latin influences alongside a string quartet.
---
Hector Torres - bongó and vocals
(Bio by Chico Alvares)
A true master of the timbal, Héctor Torres was born in San Germán, Puerto Rico and was brought to New York City as an infant. He grew up in the Chelsea section of Manhattan (specifically, the area once known as "Little Spain" - a virtual breeding ground for talented musicians and composers.) It was there that the young Torres began playing percussion instruments at the age of four.
His family was quite musical, as it included various aunts, uncles, and cousins who played either string or percussion instruments (or even sang in the neighborhood parties). His father, Héctor Torres Sr., was a musical artisan who handcrafted marímbulas, claves, güiros, and assorted hand drums.
At an early age, the elder Torres encouraged his son to pursue a professional career in music. The younger Torres' enthusiasm and love for Cuban and other forms of Latin American music led him to perform with various aggregations around the city. Among his multiple credits, I would have to include his collaborations with Ray Barretto, José Fajardo, Gene Hernández & Orquesta Novedades, Conjunto Mayombe, Grupo Caché, Conjunto Naborí, Sonido Isleño, Sunrise, Moonrats, Rey Saba, Iyasón, Charanga Kreación, Fuego 77, Son Moderno and Orquesta La Sorpesa.
I met Héctor Torres in 1974, at a basement jam session on 15th Street. At first, he seemed like a shy and timid individual, but I soon realized that when it came to performing and executing the intricate polyrhythms of Cuban music, he was as aggressive and fierce as any other player. And when he told me that Orestes Vilató was his favorite timbalero, I knew he had to have his act together. I was so taken by the feel he had for the music that I included him on my own debut album "Con el Ritmo del Tambó". Shortly thereafter, Torres became one of the main ingredients in the sizzling sauce that the Palomonte Afro-Cuban Big Band was cooking up in such New York nightspots as SOB's, La Maganette, or the ever-popular West Gate Lounge.
Throughout the years, I have had the pleasure of working with Torres both in small group settings and in large bands. Always the consummate accompanist, his timing is impeccable and his volume is invariably at the desired level, but then again, he has never wavered in bringing the rhythm to the fore. He can be forceful, decisive, and complex and show absolutely no vacillation in his solos. Héctor Torres' determination in keeping the rhythm right in the pocket is a true sign of a pro.